Trent Park Football
Prices
Around £63.00/hour
Opening Times
Monday 8:00 - 23:00
Tuesday 8:00 - 23:00
Wednesday 8:00 - 23:00
Thursday 8:00 - 23:00
Friday 8:00 - 23:00
Saturday 8:00 - 23:00
Sunday 8:00 - 23:00
Get Directions
Closest Station
Oakwood Tube Station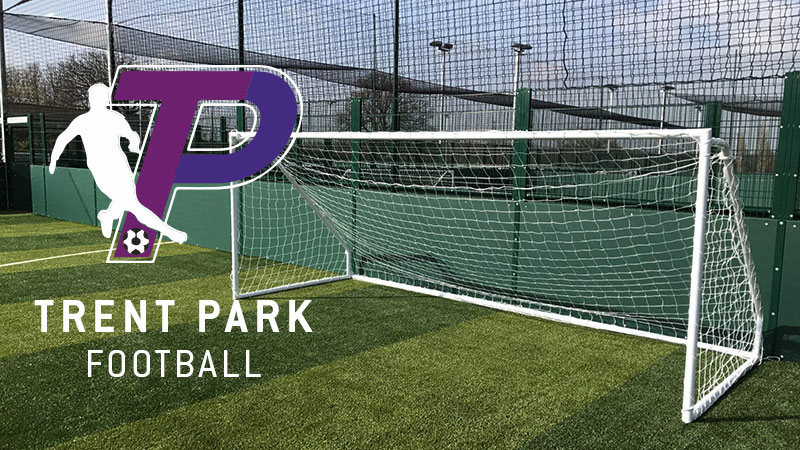 Trent Park Football, located between Enfield and East Barnet, is the first premium North London football venue to offer PlayCam to its customer.
Boosting the very latest Fifth Generation (5G) ProTurf pitches, fully floodlit LED lighting and the PlayCam action replay service, it will feel like you're playing at Wembley Stadium. Situated on the grounds of Trent Park Golf Course, our North London 5-A-Side venue is one of the finest football centres in London – mark our words!!!
The changing rooms at Trent Park football are excellent and are available for both men and woman. The well-equipped centre has an onsite cafeteria and bar area (country club) providing an additional excellence to this already outstanding sports facility.
Located opposite Oakwood Station London (Piccadilly line), it is a matter of minutes before you can see their impressive 5-A-Side and 7-A-Side venue. Players who commute by car have ample parking with 150 parking bays. The venue is easily accessible by car and parking is free. An additional 100 parking bays are located in their overflow car park, meaning that the facility is extremely accommodating for car drivers during peak hours or league nights.
PlayCam in East Barnet and Enfield
Our Trent Park Football North London football venue offers PlayCam's football recording service on three 5-A-Side pitches and one 7-A-Side pitch. The PlayCam recording service is included with all your bookings. Simply speak to one of the team on reception to ensure your recordings are included.
Trent Park Football is a hugely popular 5-A-Side venue in North London, take advantage of the block booking option, to guarantee weekly game recordings and socialise with your friends. See some of the best examples on our Goals, Skills and Funny videos.
5-A-Side Football leagues in North London
Trent Park Football offer 5-A-Side Football league games on Tuesday, Wednesday and Thursday nights. These are some of the most competitive 5-A-Side Football leagues in London and spaces are limited. Unlike other 5-A-Side Football league operators, the drop-out or cancellation rates are extremely low. The 5-A-Side Football leagues are well organised and refereed by FA Qualified referees.
Trent Park also offer 7-A-Side Football league, which are a specialty!
5G Pitches
(6) 5-A-Side Football Pitches
(2) 7-A-Side Football Pitches
Male & Female Changing Facilities
Floodlit Pitches
(250) Parking Spaces
Trent Park Football Reviews
I love that you can walk off the pitch and watch the game back the same day. Brilliant!

Friends have booked up Trent Park Football especially so we can watch our Football match back on TV! Fantastic product!

Our whole team had great fun with the PlayCam video clips after our games at the Trent Park! Brilliant fun!