Score Football Centres
Prices
Around £40.00/hour
Opening Times
Monday 9:00 - 23:00
Tuesday 9:00 - 23:00
Wednesday 9:00 - 23:00
Thursday 9:00 - 23:00
Friday 9:00 - 23:00
Saturday 9:00 - 18:00
Sunday 11:00 - 17:00
Get Directions
Closest Station
Coleraine
Score Football Centres
Score Football Centres, Hillman's Way, Coleraine BT52 2EB
Visit website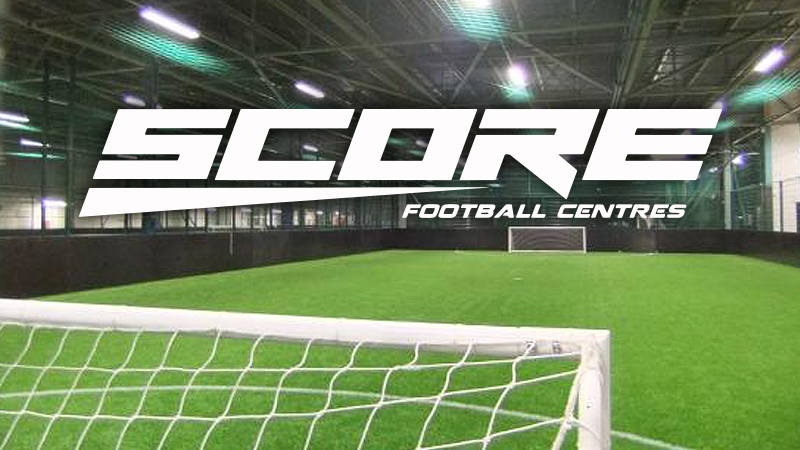 Score FC is one of Northern Ireland's leading indoor football facilities.  Located in the heart of Coleraine, this luxury indoor 5-A-Side football venue has five 5-A-Side pitches.
Built in 2015, the centre uses the very latest 4G professional surface, making for a fast paced game at the indoor facility.  Being an indoor venue, the pitches are surrounded by floodlights, making this one of the best lite venues we have seen.  The lights are turned on and off by the centre once all sports bookings have been completed.
5-A-side football in Northern Ireland – Coleraine
Score FC is the premier venue for football in Northern Ireland and a place that every player in the area knows well.  The pitches are available for all age ranges, with kids camps, kid parties and '£3 kids kick abouts' available all year round.  There is also a Saturday mornings kids league which is incredibly popular.   The Northern Ireland 5-A-Side venue has multiple kids' party rooms, an onsite café and large screen TVs showing all the latest games.  This makes it perfect for parents that want to wait around whilst their children play.
For adults, the 5-A-Side pitches can be booked on a pay-as-you-play basis.  If you are looking for regular games in Coleraine, block bookings are available.  There are adult leagues in operation on both Monday and Wednesday evenings.  The league occupancy is very impressive.  Due to its popularity, the Coleraine 5-A-Side centre has included multiple divisions that include promotion and relegation.
Premium football venue in Northern Ireland – Coleraine
The off-pitch facilities at Score FC are equally impressive. There are spacious changing rooms available for all customers, both men and women.  The changing facilities are well-maintained and clean.  Customers can come straight from work or head out straight after.
The is an onsite café and large screen TVs showing all the latest games.  The centre also provides free Wi-Fi.
4G Pitches
(5) 5-A-Side Football Pitches
Changing Facilities
Floodlit Pitches
(100) Parking Spaces