Rocks Lane Multi Sports Centre
Prices
Around £75.00/hour
Opening Times
Monday 9:00 - 22:00
Tuesday 9:00 - 22:00
Wednesday 9:00 - 22:00
Thursday 9:00 - 22:00
Friday 9:00 - 22:00
Saturday 9:00 - 18:00
Sunday 9:00 - 19:00
Get Directions
Closest Station
Turnham Green Station
Rocks Lane Multi Sports Centre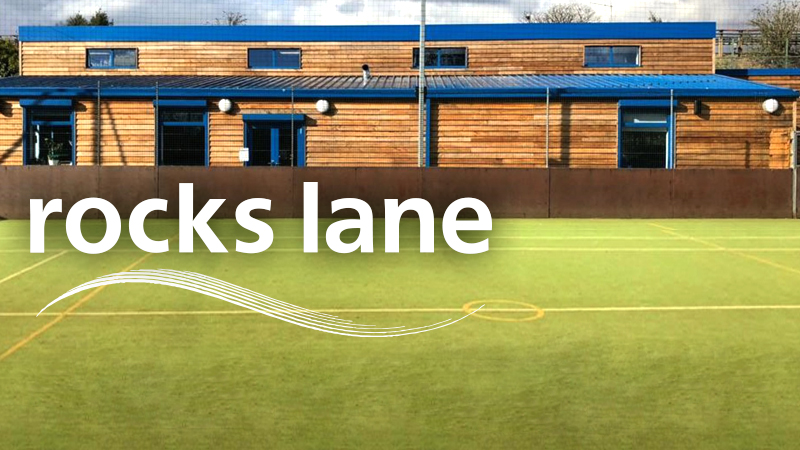 Opened in 2005, the Rocks Lane Centre is a Multi Sports Centre in the heart of Chiswick. Boasting an impressive five 5-A-Side pitch and one oversized 7-A-Side pitch, it is the perfect venue for small-sided football fans. All of the 5-A-Side and 7-A-Side pitches at Rocks Lane Chiswick are fourth generation (4G) astroturf. With two pitches relaid in 2020 with the very latest fourth generation (4G) astroturf technology.
Rocks Lane Centre is available for players looking for a casual kick-around with friends and 5-a-side leagues, for more competitive football. The venue is open until 22:00, it is the perfect venue for evening games. Block bookings are also available for teams wanting to secure a regular week-day slot. Rocks Lane Centre is also open to the public on a one-off basis.
On Friday afternoons during school terms, Rocks Lane Centre offers Friday Night Fives leagues for children, as well as, coaching groups during the day for the kids.
During school holidays, football camps run throughout the day with evenings still busy with adult social football and adult 5-a-side league matches taking place.
Top class 5-A-Side football facilities
Located just 2 minutes from Turnham Green Station (District Line), the South London 5-A-Side football venue is ideal for players commuting by train. It is also a 4 minute walk from Chiswick High Street. If travelling by car, please be aware that there are no free parking spaces provided by the Rocks Lane Centre, but there is road side parking with pay and display facilities.
The changing rooms at Rocks Lane Centre are excellent and are available for men, women and children. The clubhouse is open for drinks and refreshments with a newly-built Café. There is even a soft-play area for smaller children. The venue also has outside toilets situated close to the pitch. The outside facilities are well-maintained.
The centre is surrounded by floodlights which makes playing here perfect all year. Late night games at Rocks Lane Centre are not a problem, perfect for players who work in Chiswick and love to play after work.
PlayCam in Chiswick
PlayCam now cover two 5-A-Side football pitches at Rocks Lane Centre. These pitches have recently been upgraded to fourth generation (4G) football surfaces, making them the perfect place in Chiswick to play 5-A-Side football. Watch some of the best action from our Goals, Skills and Funny videos.
4G Pitches
(5) 5-A-Side Football Pitches
(1) 7-A-Side Football Pitches
Male & Female Changing Facilities
Floodlit Pitches