Change Centre Dundee
Opening Times
Monday 17:00 - 21:00
Tuesday 17:00 - 21:00
Wednesday 17:00 - 21:00
Thursday 17:00 - 21:00
Friday 17:00 - 21:00
Saturday 10:00 - 18:00
Sunday Closed
Get Directions
Closest Station
Invergowrie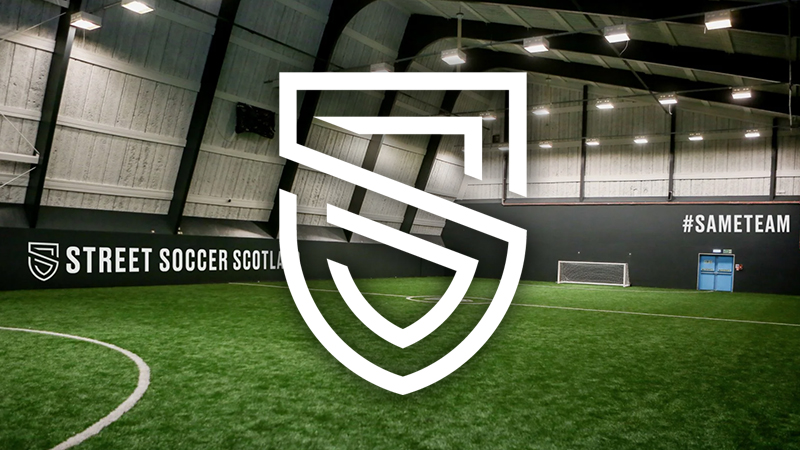 Street Soccer Scotland, operating from the Change Centre Dundee, provide football-themed development programmes for socially disadvantaged individuals across Scotland. Created and setup by David Duke (MBE), this brand new indoor 5-A-Side centre is on the outskirts of Dundee, Scotland.
5-A-side football in Dundee, Scotland
The facilities at the Change Centre Dundee are incredible. The centre has one state-of-the-art 7-A-Side 5G pitch, as well as, a full-size, hard-floor futsal pitch. Both indoor pitches have vivid lighting, which makes playing here perfect all year. Both halls are well ventilated, creating perfect conditions in cool winter evenings and warm summer nights.
The changing facilities at the Change Centre Dundee are brand new. There is adequate public changing room space for large teams and the shower facilities are clean and well kept. The centre also has various study rooms, laundry and canteen facilities for its development programmes for socially disadvantaged adults and young people.
The centre is very accessible for players visiting by car, just a two minute drive from the A90. There is ample parking spaces in and around the Change Centre Dundee. Parking is also free at the centre. There are various buses that pass the centre. Players traveling by train may find it more difficult, as the closest station (Invergowrie) is a 30 minute walk.
Playing 5-A-Side Football in Dundee
The centre is used throughout the day for its development programmes, however public bookings are also available. For adults, the 5-A-Side pitches can be booked on a pay-as-you-play basis.  The PlayCam recording service is also available for the public. See some of the best examples on our Goals, Skills and Funny videos.
Currently, there are no leagues in operation. However, this could change in the near future.
5G Pitches
(1) 5-A-Side Football Pitches
(1) 7-A-Side Football Pitches
Male & Female Changing Facilities
Floodlit Pitches
(100) Parking Spaces