Corporate 5's – Sports Industry

Event Date: 28th June 2019
About this event
The Corporate 5's Cup is a series of 10 industry 5-a-side football tournaments, with the finalists from each tournament qualifying for a grand final and a chance to be crowned corporate champions 2019.
Each tournament will be world cup format, with round robin group stages followed by shield and cup knockout stages, guaranteeing every team at least 4 games. There'll also be skills challenges and lunch provided to keep players entertained and well fed between games.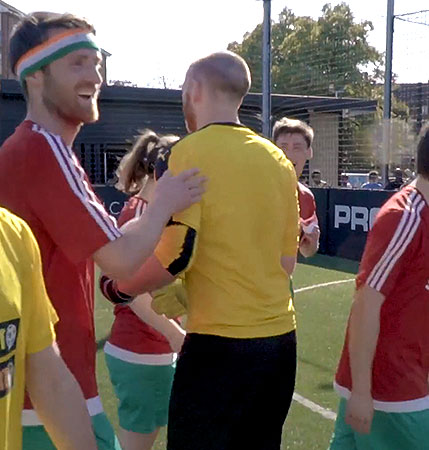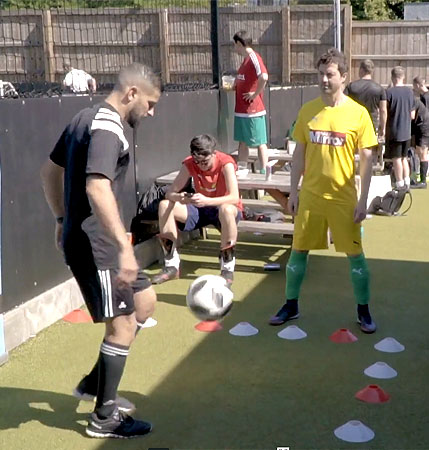 The tournaments provide a unique team building opportunity as well as the chance to compete against and network with industry peers.
£50 from every entry will go into a charity pot half of which will be donated to our charity partners (Mind and The Bradley Lowery Foundation) and the other half will be donated to the charity of the winning team's choice.
Does your business have what it takes to be crowned 2019 champions?
Cost – £450 +VAT (includes £50 charity donation)
Location – Trent Park Football, London (Oakwood tube station)
Team Details – Maximum 7 players per team
What's Included
Full World Cup format tournament, with at least 4 games for each team
Puma team tops with company logo printed
Hog roast lunch
Prizes for winners and player of the tournament
Skills challenges
Fully qualified referees
Full use of club facilities including bar and changing rooms
Tournaments held at Trent Park Football Centre, London's Premier Football Centre
Finals
Leaders in Sport ( 0 ) vs ( 8 ) Pentland
Semi Finals
Arsenal ( 1 ) vs ( 4 ) Pentland
Leaders in Sport ( 4 ) vs ( 3 ) St Georges Recruitment
Quarter Finals
Arsenal ( 2 ) vs ( 1 ) Sky Sports
Man City ( 1 ) vs ( 5 ) Pentland
Leaders in Sport ( 10 ) vs ( 0 ) Sky Bet
The Mirror Sport ( 2 ) vs ( 5 ) St Georges Recruitment
Group A
| Teams | W | D | L | G/D | P |
| --- | --- | --- | --- | --- | --- |
| Leaders In Sport | 3 | 0 | 1 | 4 | 9 |
| Arsenal F.C. | 3 | 0 | 1 | 4 | 9 |
| JTA | 2 | 0 | 2 | 5 | 6 |
| Tottenham Hotspur | 2 | 0 | 2 | 0 | 6 |
| Fanhub Media | 0 | 0 | 4 | -13 | 0 |
Group B
| Teams | W | D | L | G/D | P |
| --- | --- | --- | --- | --- | --- |
| Sky Sports Promotions | 3 | 1 | 1 | 8 | 10 |
| Skybet EFL | 3 | 1 | 1 | 8 | 10 |
| Red Bull | 3 | 1 | 1 | 7 | 10 |
| European Tour | 2 | 1 | 2 | 2 | 7 |
| Sporting Index | 1 | 0 | 4 | -21 | 3 |
| Football Index | 0 | 2 | 3 | -4 | 2 |
Group C
| Teams | W | D | L | G/D | P |
| --- | --- | --- | --- | --- | --- |
| Pentland Brands | 5 | 0 | 0 | 16 | 15 |
| The Mirror Sport | 3 | 1 | 1 | 5 | 10 |
| Mail Metro Media | 2 | 1 | 2 | 0 | 7 |
| Matchbook Betting | 2 | 0 | 3 | -4 | 6 |
| B/R Football | 1 | 1 | 3 | -5 | 4 |
| Squawka | 0 | 1 | 4 | -12 | 1 |
Group D
| Teams | W | D | L | G/D | P |
| --- | --- | --- | --- | --- | --- |
| St George's Recruitment | 3 | 0 | 1 | 1 | 9 |
| Manchester City | 2 | 1 | 1 | 1 | 7 |
| SRI Executive | 2 | 1 | 1 | -1 | 7 |
| Paddy Power Betfair | 1 | 0 | 3 | 3 | 3 |
| Football Whispers | 1 | 0 | 3 | -4 | 3 |
Register your interest
If you are interested in entering a team for this event, or any of the other tournaments. Please contact the event organisers for further information on how to register