1,000 football replay milestone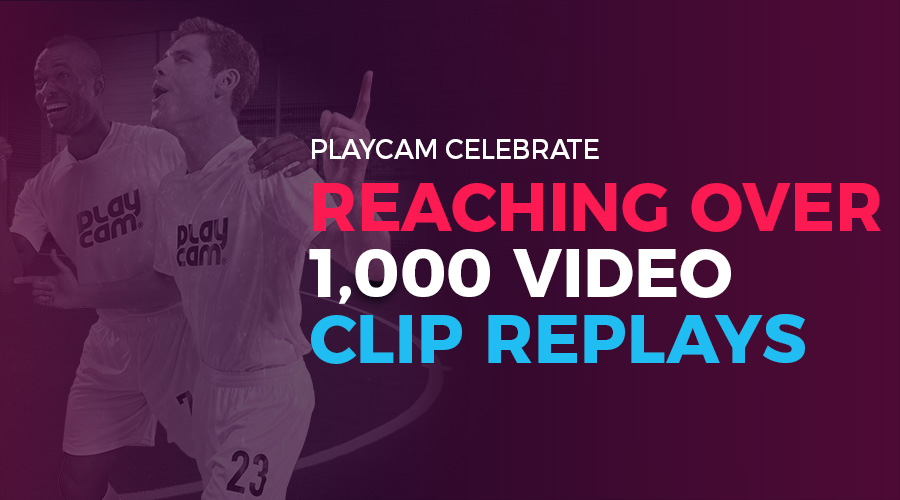 PlayCam is thrilled to celebrate reaching 1,000 clip submissions to our website!!!
Reaching the 1,000 football clip submissions in 9 months is an incredible achievement for everyone at PlayCam and we would like to thank all the players that enjoy our service.  Capturing over 3,600 hours of footage has produced some fantastic moments and we are delighted to have reached the 1,000 football clip submission milestone!
Since the launch of PlayCam in January 2019, we are completely overwhelmed with the engagement of our football replay service. With so many players using the Clip Creator to crop and share magical moments, we have now built an impressive collection of Goals, Skills and Funny videos.
From the beginning, it's crucial that PlayCam focused on making the viewer's experience as best as possible.  We achieved this by creating those 15 second clips that our players submit. Having access to multiple angles means that we can really maximise the replay experience. See some our collection here…



Not only amazing goals
Unlike other football replay services that require you to tap the pitch-side button or click a Fitbit, our players don't need to pause their game to activate recordings. PlayCam records the full duration of the game, so you're guaranteed to NEVER MISS MAGIC.
This has allowed us to capture more than just amazing goal videos. In-game skills, goalkeeper saves and hilarious fails are featured within our Clips sections…
More than just a football replay
Our football replay service is also utilised for analytical purposes, tracking players performance and positioning. As well as, settling the odd arguments in the pub after the game!
Because we recorded the full game, players (especially in league teams) use our service to scope and scout their next week opponents. Proving that PlayCam can also be used for more than just fun!